Description
Brighten your walls with this fluffy pink monster! The California Groffledopher print will enliven any home.
8.5″ x 11″ full color printing on glossy acid free 20 lb. paper
Want comics from Grant Thomas delivered to you every quarter?
Click here start your subscription with My Life in Records #7!
(More details on subscriptions here)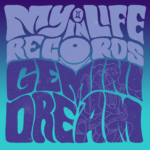 Daruma Doll Linoleum Block Print